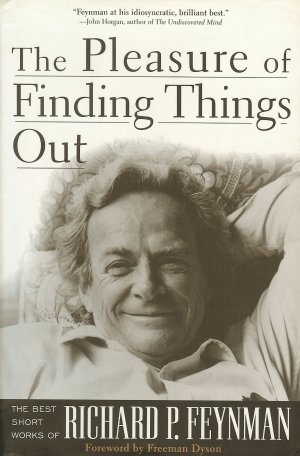 This was the first book listening experience that I've actually finished. Sean Runnette's voice was adequate for setting the tone and rhythm – actually, sometimes I felt I was listening to Feinmann himself!
Having read Surely You're Joking, Mr. Feynman!, What Do You Care What Other People Think? and some other papers/videos, most of the stories in the book I already knew, but it had some new material that made it interesting nonetheless. This is more mathematical/physical intense than the others, probably because it's mostly focused on the scientific and less in the human Feynman – but also because many chapters are directly transcribed from conferences he gave. It's also worth noting that, unlike the other two, this book was published without Feynmann intervention: it's published 10 years after his death.
If I had to choose only a Feynman book I'd choose Surely You're Joking, Mr. Feynmann! It's better edited and has more variety. Then, if you are hungry for more, What do you care what other people think? contains new stories. I liked this one, but I doubt it's a good introduction to Feynmann lifestyle, work, values, and character.