I'm starting a new section on this blog to talk about games. The first entry is for the card game that was more present in my family during this past holidays: Sushi Go! by Phil Walker-Harding.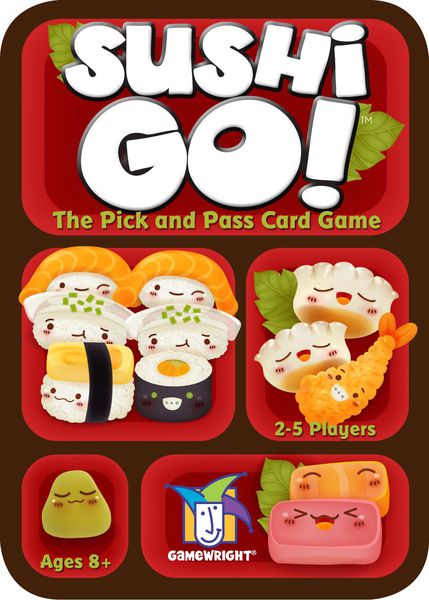 Sushi Go! is the prototype of a party game for everyone: easy to learn, prone to quick turns with almost no time to think, and a theme that pleases most people (who doesn't like food?).
It's a game that takes the core mechanics to the essentials, making it accessible to everyone. The artwork conveys playfulness while also communicating the score system — nice touch, look at how many items have the tempura and sashimi cards and compare to the score. The packaging is easy to travel with: it's compact, with no spare parts once you open it, and it fits on anyone's bag. Last, but not least, it has some parallels with real-life: the pick & pass rhythm mimics the sushi trains, and desserts are eaten at the end.
I'd say this is a game that shines with 4 people, although it's playable by 2 to 5. It goes well with any age, and I've tried it with people ranging from 8 to 60 years old.
SushiGo! is my current recommendation as a filler game for dinners with friends & family that are newbies to board games.