Previous: February 2021. Next: April 2021.
Mareas Vivas
Galician noir: how a rainy corner of Spain spawned a new TV genre. The major streaming platforms have released tv-shows produced in Galiza and by Galicians: O Sabor das Margaridas / Bitter Daisies (Netflix), Auga Seca / Dry Water (HBO), La Unidad / The Unit (Movistar), 3 Caminos (Amazon Prime). The Guardian mentions scenery, low-budget costs, and a pre-existing industry fueled by the TVG (TeleVision of Galiza) as the main factors for Galiza's becoming a production hub.
How would you measure how much of the "pre-existing" industry can be attributed to the role of the TVG? How would you measure the impact of having a distribution and production center with the autonomy and money to spend on the local film-making industry? One thing that hints at this is the story of Mareas Vivas (The Spring Tides). Aired from 1999 to 2003, it was certainly a good product in terms of audience, awards, and the fact that it was sold and distributed to other platforms. However, and this is what I didn't understand until recently, it was also a good platform to grow local talent. If we fast-forward 20 years, what's now doing the people involved in the show? Luis Tosar, who played one of the main characters, is a renowned international film star; Mercedes Peón, the intro song composer, has a career in the world music scene; many others (producers, camera-people, etc.) founded or are working for the companies that are now selling products to Netflix, HBO, or Amazon.
This pattern resonates with something I read about the evolution of the Estonia startup ecosystem as well: there's a product that reaches highly successful rates (Mareas Vivas in 1998-2003 and Skype in 2003-2009, respectively), and the released energy from that success (money, connections, expertise) is invested back into the next round of products. It's so common a pattern that there's a term for it: the X mafia, after the Paypal employees who used the money they got from selling PayPal to invest in and/or create YouTube, Linkedin, Tesla, SpaceX, or Kiva.
Read
How I cut GTA online loading times by 70%. This is the story of a GTA player who proposed a fix to reduce the app loading time from 6 to 1:50 minutes ― without having access to the source code. It boiled down to how GTA parsed and read data from a large JSON file (10Mb). It reminded me of one of the best talks about performance I've ever seen: Fast by default: algorithmic performance optimization in practice.
Compensation as a reflection of values. Oxide is a startup that pays everyone the same: $175k. They understand the different risk profiles and skin in the game that different people have in the company, and they embed that risk in the company's equity: the sooner you joined, the larger stock you have.
A bottom-up approach to organize content with mind-maps, by Kent Beck.
Listened
Guadi Galego's Cólico and Cláudia Pascoal's Quase Dança received the ari[t]mar 2021 award as the best songs of Galiza and Portugal in 2020, respectively.
I agree with the internet that Cólico is a beautiful piece about an awful topic. I've also realized that I had been following Guadi Galego for a while, but I didn't have a top-10 songs list. Here's the fix to that, a 30-minutes list that would hopefully lighten your day:
WordPress 5.7 "Esperanza" was released this month. It's named after Esperanza Spalding, a bassist, singer, and composer. In the past years, I've picked up the habit of listening to the jazz musician chosen to highlight the WordPress major release.
It's been 30 years since REM's Out of Time was released. An absolute masterpiece, I heard at home. I must confess REM grew slowly on me. Ironically, the sort of music I listened to at the time (grunge, shoe-gaze, brit-pop) was possible because REM had existed. Anyway, REM stands out to me as one of those groups with a unique characteristic: I can relate many of their songs to particular spatial-temporal moments of my life. When I hear one of these, I'm immediately transported to the past. These are three of them:
On the podcast front, I'm back at trying to ease my way into the medium: I re-listened Barbara Oakley's interview on the fs podcast, started Exército de Precários, and checked out a beautiful and very personal interview with Isaac González x2 in Sexto Grao.
Watched
Unorthodox. A 19-year-old woman flees from the ultra-orthodox Jew community she lives in. It's a great story about those who need to run away from their environment to flourish and be their own selves.
Can we live forever? My current favorite documentary series, Explained, produced a 20-minute episode on the latest of the health industry: investigations about how to tap into our own biological mechanisms to make our body delay/prevent the sort of diseases related to aging (cancer, Alzheimer, strokes, cardiovascular diseases, etc.). It's so packed that I had to watch it twice. As pre-material, I suggest the talk Experiments that hint of longer lives:
Obsidian for writing. I continue to be thinking about how I take & organize notes. I like Obsidian so much that I became a supporter. I'm stupidly excited about the mobile app as well. There's a huge community using it and sharing their setups, like this one:
Inside
For the first time since more than a year ago, I spent a bunch of time inside a building that wasn't my home, my family's, or a supermarket: I went to see Pharaoh: King of Egypt, an exhibition with material from The British Museum.
Although we went at the least crowded hours we could, it was still weird and uncomfortable at times. The exhibition itself was very well organized and produced; it renewed my interest in ancient civilizations. I already wrote about Rome in January. Something both have in common is that some marvelous things they invented and built were forgotten and lost for centuries after they collapsed ― some still are.
Not a surprising thought that I had lately was: is our civilization collapsing as well? Pandemic-aside, it's certainly difficult sometimes to be stoked about its current status when it fails to provide basic needs for so many, and a lot of the underlying infrastructure it runs on is broken or heavily damaged. As anecdata, some people who had provided me futuristic thoughts in the past suggest it's showing signs of stagnation: Neal Stephenson asks what we've built since the 70s, and Jonathan Blow thinks along those lines when it comes to the programming industry. A quite strong counter-point is The best stats you've ever seen by Hans Rosling.
Outside
In March, I dusted-off my Fitbit, grabbed some fresh air, and took some photos as well.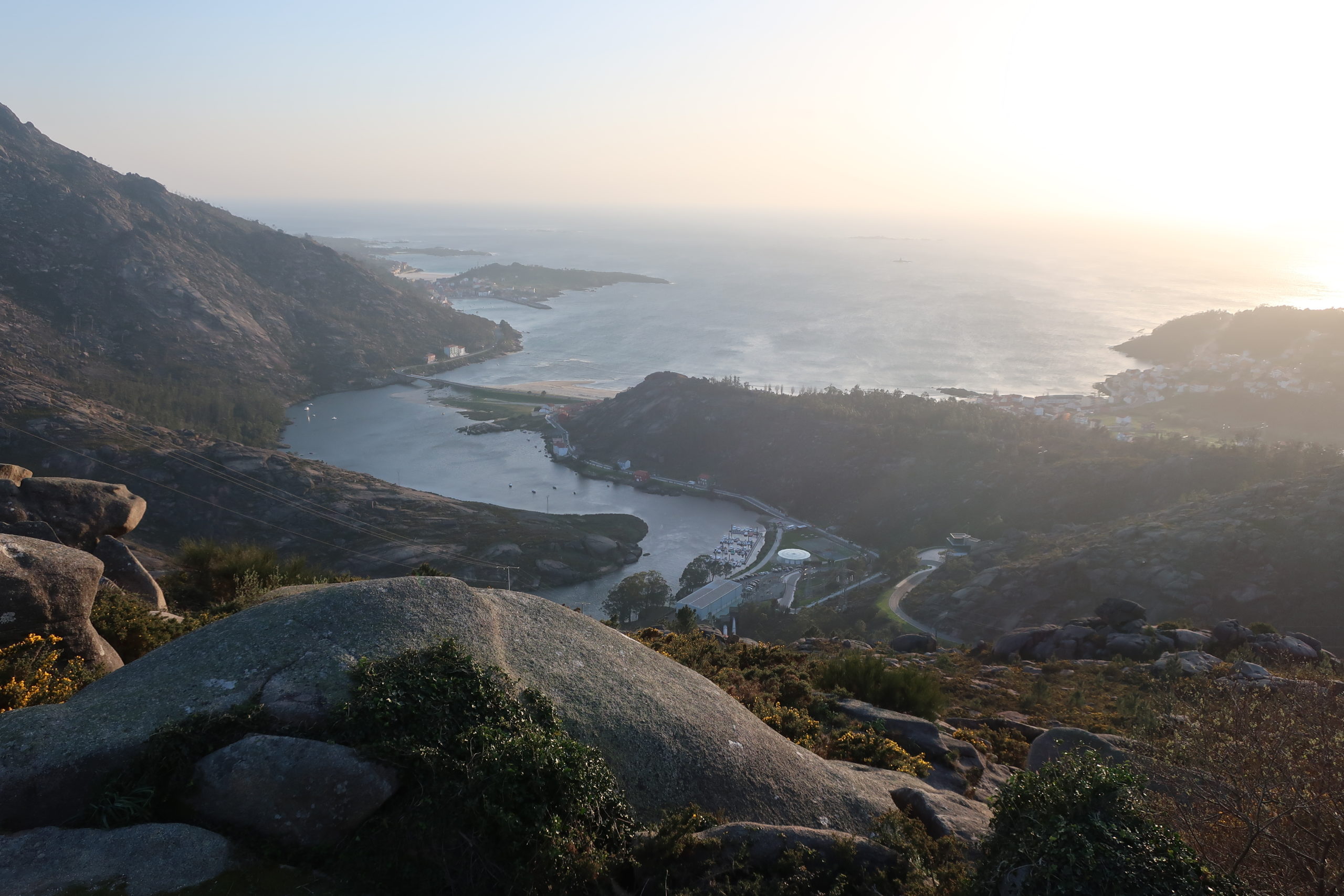 Cooked
Besides getting out of hibernation and increasing my physical activity, I'm in one of those "let's learn about food and nutrition" phases. Sometimes, I cook inspired by what I learned.