The past 1st of November marked the anniversary of my switching to DVORAK. I took some time for myself, visited TypeRacer to have some fun and compare results from previous years (see 2017, 2018). Already having surpassed both my previous speed and accuracy I didn't have any expectations this year, just checking how I was doing.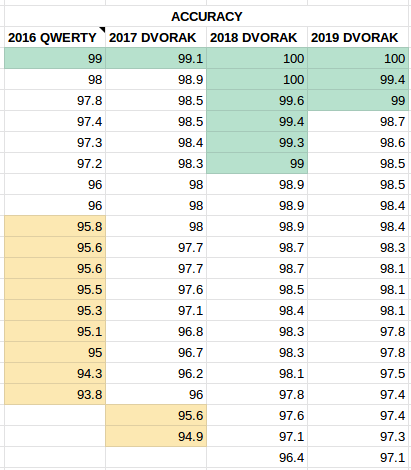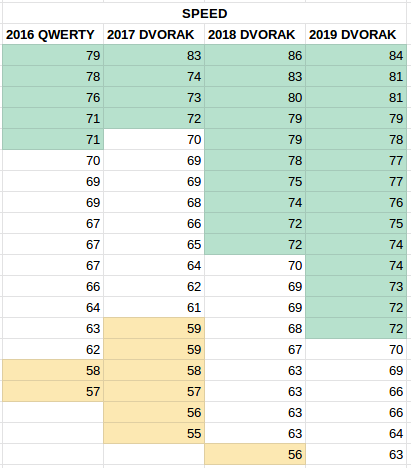 In terms of accuracy, it looks like I didn't make great progress. I'm a bit below than the past year mean wise (98.7% vs 98.2%) and also falled short in the number of times I reach 99% accuracy or above. However, I've improved my bottom accuracy in half a point (96.4% vs 97.1%).
Speed, thought, is a different matter. It continues to improve rapidly in every metric: the lower bottom, the number of times above 70, and the mean have increased (71 vs 74).